01 October 2016
TV Crime Log: Westworld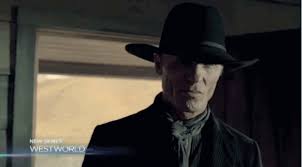 The reputation of Michael Crichton's 1970s sci-fi movie Westworld has grown over the years. There are a lot of ideas in that film that have arguably taken root in popular culture down the years. Yup Brynner's relentless homicidial Gunslinger is a definite forerunner of Arnie's remorseless Terminator. Crichton himself took the concept of theme-park exhibits biting back - changing cowboys to dinosaurs in the process - and came up with Jurassic Park.
There are a tonne of ideas in that movie that seem normal to us now, including our yearning for authentic tourist experiences, AI game scenarios, and the whole cosplay phenomenon. Westworld was a hybrid hit that produced a so-so sequel called Futureworld, in which the evil managers of the Delos Corporation tried to replace world leaders with robots, and even a short-lived TV-series, Beyond Westworld.
But attempts to reboot the idea have never come to anything - until now. HBO's latest high-profile series is a reimagining of Westworld, described as a 'dark odyssey about the dawn of artificial consciousness and the future of sin.' In this version, starring Anthony Hopkins, James Marsden and Ed Harris as the Gunslinger, some of the events are told from the point-of-view of the robots,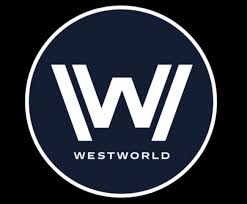 as their resentful consciousness emerges.
Westworld's production has been troubled, apparently. The shoot was closed down for several months while scripts were rejigged - to allow for an ongoing number of seasons, say producers - but the trailers have been storming.
You can see the first episode of Westworld on Monday, October 3, on Sky Atlantic. I'll be watching, that's for sure.