29 November 2017
Mark Hill Joins The River Of Authors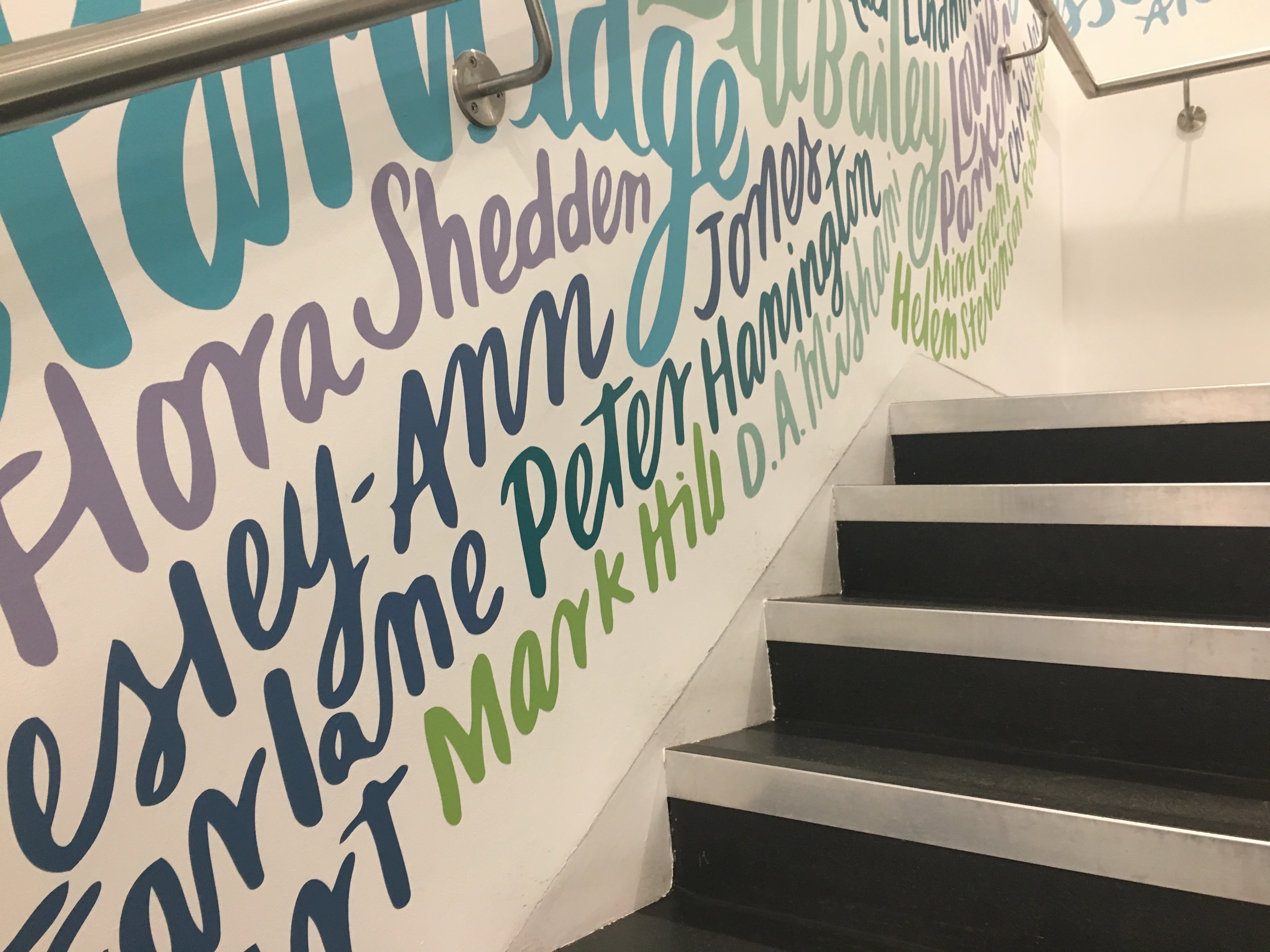 I was thrilled to discover that I'm featured on the iconic River of Authors at Carmelite House, the HQ of Hachette UK on the Victoria Embankment.
The giant mural, which ascends up through the building's stairwells, celebrates the past, present and future of the company, and features writers such as Conan Doyle, HG Wells, JK Rowling and Daphne du Maurier - the only author to be featured twice - since the company was begun as John Murray in 1768.
The colour-coded mural is a series of waves depicted by thousands of authors' hand-lettered names - all led by a little boat! - and was designed by artist Kate Forrester. It runs from the lower ground floor through common parts of the building, the lobbies and staircases of Carmelite house, up to the roof terrace.
And you'll find my name in the stairwell above the ground floor. It's an incredible honour.